Your overhead bridge crane and monorail power supply rails
The electrical supply power rail system Mobilis Elite meets the requirements of the most demanding manufacturers, installers, and end-users of mobile equipment: higher safety, fast assembling, operation reliability, and easy maintenance of this overhead crane conductor rails system for travelling cranes and other mobile equipment requiring mobile power socket.
Quick installation:
Multiple pole lines with 4 or 5 pre-mounted conductors and many accessories to clip-on (no tools required)
Quick and easy connection:
Connection system with built-in self-breaking screws, guaranteeing tightening at optimum torque
Reduced voltage drop at connections:
The very large exchange surface, and tightening maintained at optimum torque allow reducing and controlling voltage drop
Excellent operator safety and protection:
The closed profile of the mounted line with the full set of accessories has a protection level of IP23, which means that the equipment is protected so that people cannot access the dangerous sections, even under the rain
Operation reliability:
The current collectors, tested against requirements stricter than the standards, are designed to run for several thousand kilometers, providing reduced maintenance of facilities
DETAILS OF PROFILE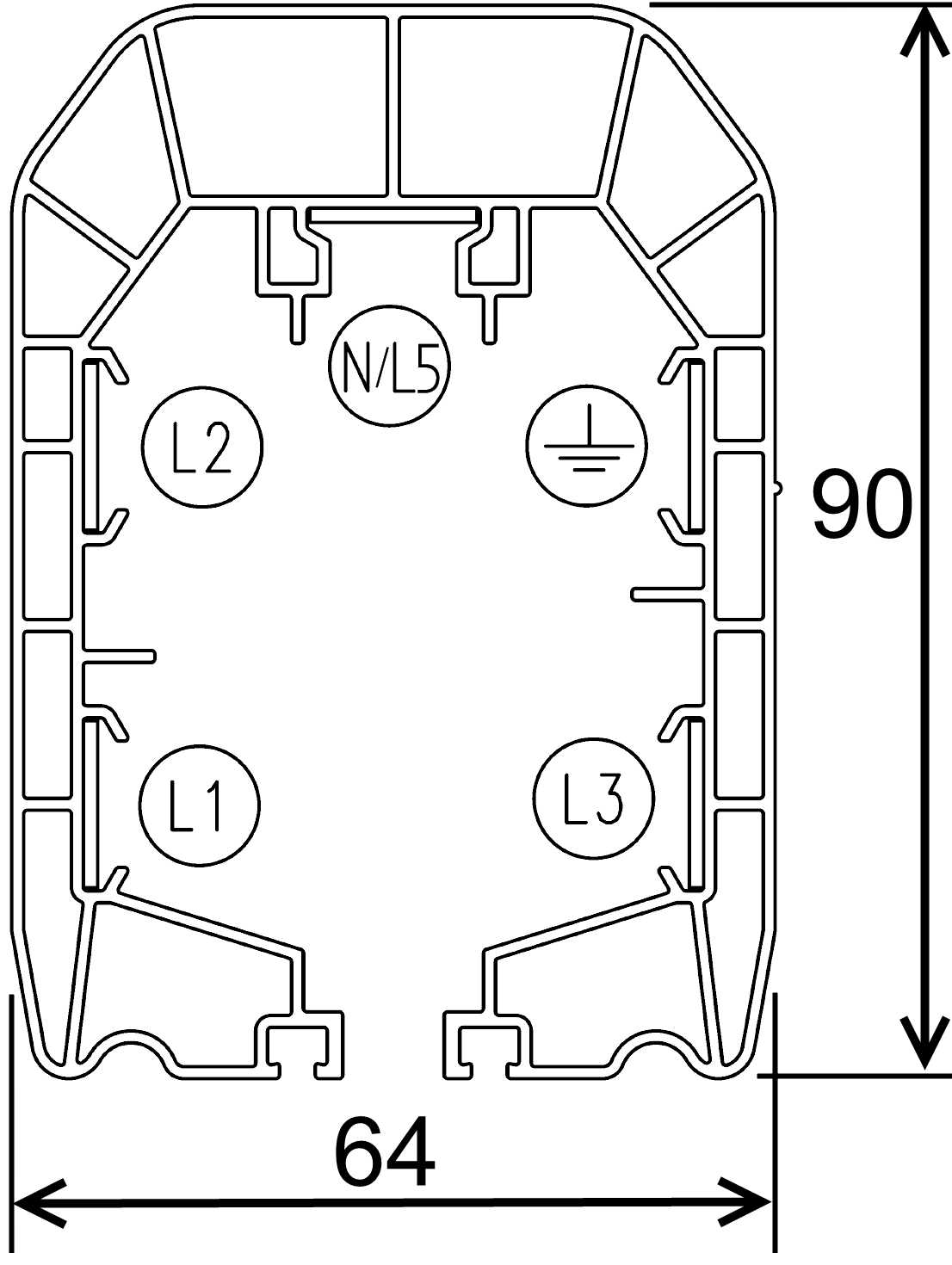 Number of poles: 4 or 5
Intensity: 12A, 20A, 40A, 60A, 100A, 130A, 160A, 200A
Maximum operating voltage: 750 V
---
OUTSTANDING ADVANTAGES
Self-extinguishing closed PVC profile, of modern design
Easy and quick mounting of the line in its suspensions
Quick and reliable connection
No preparation required
Increased safety
Modular and interchangeable
---
STANDARDS
Protection level IP23 according to EN60529
Meets the requirements of Standards EN60439-2, CEI61439-6 and EN60204-32
---
SPECIAL ELEMENTS AVAILABLE
Transfer elements
Curves
Circuit interruption elements
Inlet gates
Ventilation elements
Switching fingers
Expansion joints
Special trolleys and carriers
Data transfer…
---
See the Mobilis Elite components
---
GUARANTEE
Our equipment is guaranteed one year against any material or manufacturing defect recognized by ourselves. As we are not responsible for its installation and operation, our guarantee covers only replacement or repair (at our own choosing) of the part recognized to be defective.
We do not accept responsibility for any defects arising from faulty supervision or maintenance. We also disclaim liability for any production stoppages that may result. Any arbitration shall be held in
Strasbourg, even when several defendants are involved.