The electrical supply rail Mobilis Movit meets the requirements of the most demanding manufacturers, installers, and end-users of mobile equipment of high power: higher safety, easy installation, operation reliability, and easy maintenance of this electrical supply rail for travelling cranes and other mobile equipment requiring mobile power socket.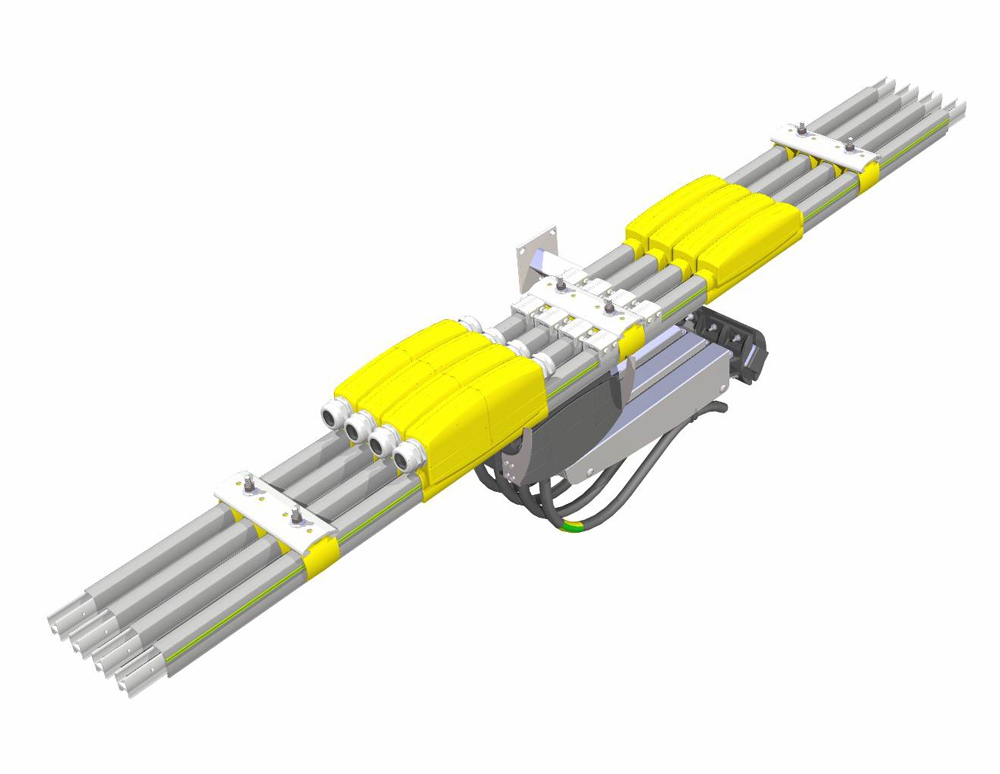 High speed: up to 600m/min
High currents: up to 630A
High mechanical resistance: Rigid H profile and sturdy accessories, ideal for applications where reliability, safety, and high performance are required
Optimized contact: Angle offset is provided to control collector contact
1.DETAIL OF PROFILE: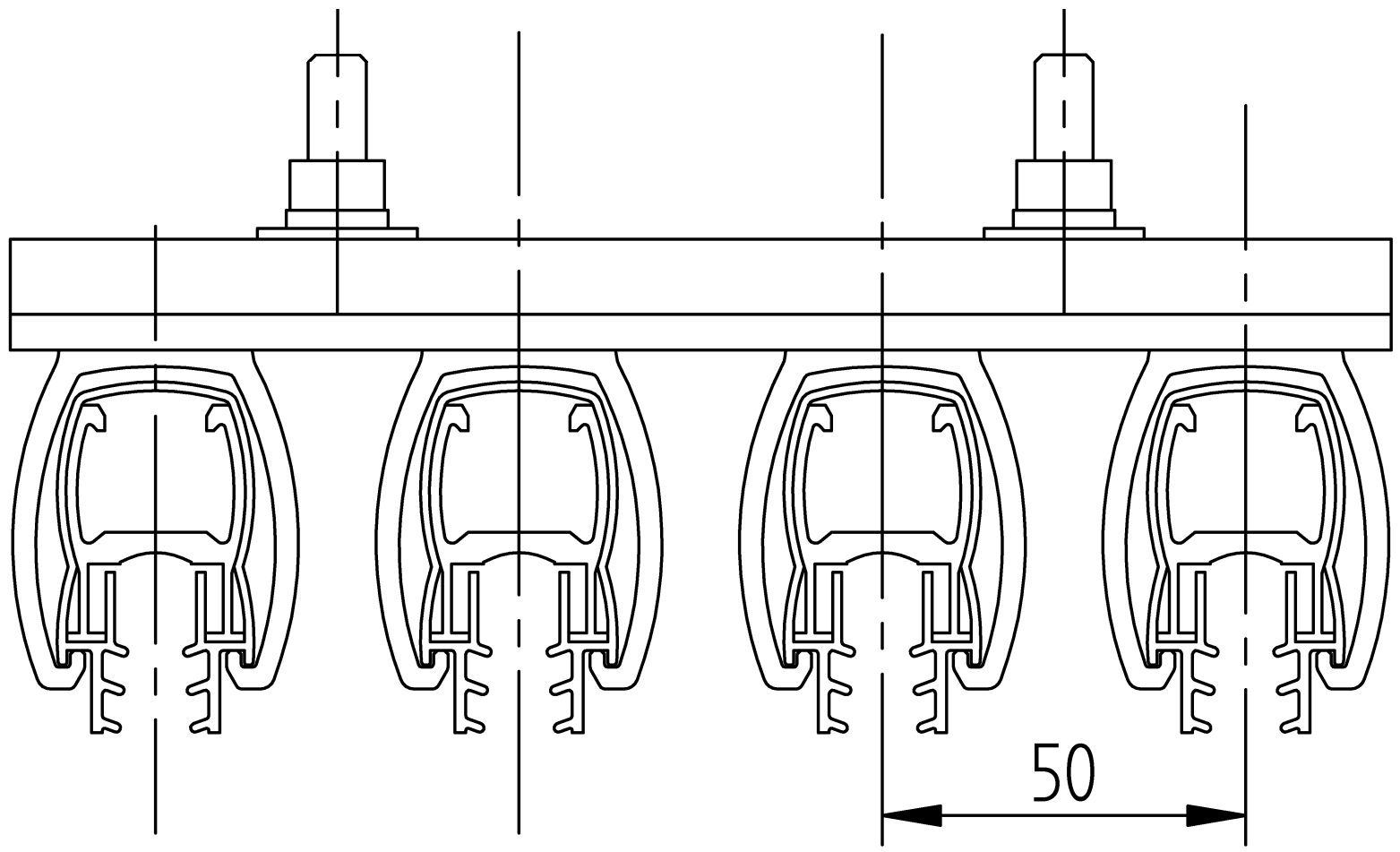 Number of poles: 1 to infinity
Intensities: 315A, 450A, 630A
Maximum voltage: 750V
2.OUTSTANDING ADVANTAGES:
Flexible number of conductors
Track of curved shape for optimized and controlled contact
Reliable self-aligning connection with low voltage drop
Easy and quick clipped-on mounting of line into its suspensions
Protection Level IP23
Modulare and interchangeable
3. STANDARDS :
Protection level IP23 according to EN60529
Meets the requirements of Standards EN60439-2, CEI61439-6 and EN60204-32
4.SPECIAL ELEMENTS AVAILABLE
Circuit interruption elements
Compact expansion joints
Curves
Cleaning devices
Heating cable
GUARANTEE
Our equipment is guaranteed one year against any material or manufacturing defect recognized by ourselves. As we are not responsible for its installation and operation, our guarantee covers only replacement or repair (at our own choosing) of the part recognized to be defective.
We do not accept responsibility for any defects arising from faulty supervision or maintenance. We also disclaim liability for any production stoppages that may result. Any arbitration shall be held in Strasbourg, even when several defendants are involved.